Published by Laura czajkowski July 6, 2012 in We're hiring!
Location: Flexible. If home based, reliable broadband connectivity required.
Role Summary
Do you want to be one of the engineers building the infrastructure at the heart of the cloud revolution?
At Canonical we're developing technologies that are key to the transition to the cloud, with Ubuntu as the number one cloud operating system. We are looking for a fun, talented software engineer whose ingenuity, self-motivation and engineering skill have contributed to a shining track record of successful projects.
Alongside four or five other engineers, you'll be part of an agile engineering squad, in Canonical's Launchpad team, working in either a new development or maintenance role on a different cloud-related project every six to nine months. Your work will touch projects such as OpenStack, MAAS, AWSome and the Launchpad SaaS developer tools platform.
To succeed you'll need to share our love of hard work and our passion for free software, Ubuntu and the cloud.
Your energy and enthusiasm will be key to delivering the project, and to making the squad fun to be a part of.
Key Skills and Accountabilities
Develop new features in existing web or cloud applications or even start new ones from scratch.
Participate in the maintenance of the portfolio of applications maintained by the Launchpad team (a group of six development squads).
Collaborate within a small team of four to five engineers to design and deliver agreed features on an established schedule.
Ensure high quality results from across the team by participating in established team practices such as code review and testing.
Maintain readable developer-oriented documentation.
Coordinate regularly with the rest of the Launchpad team.
Required Skills and Experience
You have extensive experience in development of web applications using a major object or oriented application framework

You are proficient with the technologies powering the web such as Python, HTTP, HTML, CSS and JavaScript
You live and breathe open source technology.  You know the industry, understand the community and share the ideals.  You know your OpenStack from your intel, your ARM from your aaS and your Bugzilla from your Git
You are well experienced with at least one web application framework, such as Rails, Django, Zope/Plone, Pyramid, Turbogears, Web Objects, etc
You are well experienced with at least one JavaScript library/framework such as YUI 3/2, jQuery, Dojo, MooTools, or Prototype
You love easy to use software and pay particular attention to making your applications a joy to use
You have created stellar user interfaces using JavaScript, HTML and CSS
You're skilled in object-oriented programming in the Python language
How people solve complex problems in software fascinates you.  You also know that reliable and maintainable code are essential to long-term success.  You're familiar with writing about what needs to be done, as well as test-driven development and other "agile methods
You have strong spoken English communication skills, and can communicate clearly in writing, including email and IRC environments.
You have a good sense of humour and enjoy building a fun working environment with your colleagues.
You are willing to travel internationally, for periods of one or two weeks and occasionally longer, for conferences, developer-oriented meetings and sprints
Desired Skills and Experience
You are familiar with interaction design and have contributed to the user interface of a leading web application.
You have built and managed a community around an open source project
You have contributed code to an open source project
You understand the basics of one or more of the following:

laaS platforms such as OpenStack, AWS, Eucalyptus
Ubuntu Server, particularly in cloud contexts
ARM server
Services Oriented Architecture
Message-passing systems
Distributed version control systems
A form of Linux packaging, such as .deb or .rpm
You are familiar with Agile/Lean development practices
You enjoy exploring new languages like Go, Haskell or Clojure
You have system programming experience in C
You worked as part of a distributed software engineering team and can demonstrate the self-motivation and discipline required in such an environment
Apply online, or talk to us in #launchpad-dev if you want to see what we do!
---
Published by Laura czajkowski July 5, 2012 in Meet the devs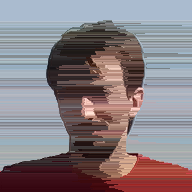 Laura:  What do you do on the Launchpad team?
Martin:  I'm on the newly created Blue squad, and we're on the nebulous task of maintenance at present. I'm also on loan doing some juju development work.
Laura: Can we see something that you've worked on?
Martin:  You can see everything I've worked on. Well, all the things where I've had the convenience of using launchpad rather than having to send patches by email.
Laura: Where do you work?
Martin:  From home like most of the other developers in Canonical. I'm only a few hours away from the London office, but haven't been there since the relocation.
Laura: What can you see from your office window?
Martin:  A weeping birch, and whatever feathered things perch atop. Sky, often blue, generally grey. Houses on the other side of the road. This time of year, swift acrobatics.
Laura:  What did you do before working on the Launchpad team?
Martin:   Bazaar! Which is still a pretty key part of how Launchpad works. In between I worked on a cloud api proxy, which has sensibly been dropped in favour of just using the native openstack api.
Laura:  What did you do before working at Canonical?
Martin:  Whatever came up, computer support and some development work.
Laura: How did you get into free software?
Martin:  Mostly from using it, having it break horribly, and getting the urge to make the code actually work.
Laura:  What's more important? Principle or pragmatism?
Martin:  Principle is more important, otherwise you compromise all the way to  the other side. But you need some pragmatism to get anything done at all.
Laura: Do you/have you contribute(d) to any free software projects?
Martin:  I've tended to submit changes for anything I use heavily at the time, and to various bzr related projects. I'd use this space to hector some maintainer who'd been sitting on a patch for ages, but everyone's been organised of late.
Laura:  Tell us something really cool about Launchpad that not enough people know about.
Martin:  It actually works pretty well in lynx!
Laura:  Is there anything in particular that you want to change in Launchpad?
Martin:  You mean apart from making it work better in lynx? I'd like bug search to suck less.
---
Published by Laura czajkowski July 3, 2012 in Meet the devs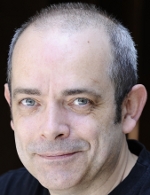 Laura:  What do you do on the Launchpad team?
Vincent: Maintenance. Although I'm eagerly waiting for the sprint with gmb to get some hints on how to handle the beast 🙂  In the mean time, I'm focusing on fixing bugs and making the udd importer more testable.
Laura: Can we see something that you've worked on?
Vincent:  https://launchpad.net/bzr  and http://babune.ladeuil.net:24842/
Laura: Where do you work?
Vincent:  At home
Laura: What can you see from your office window?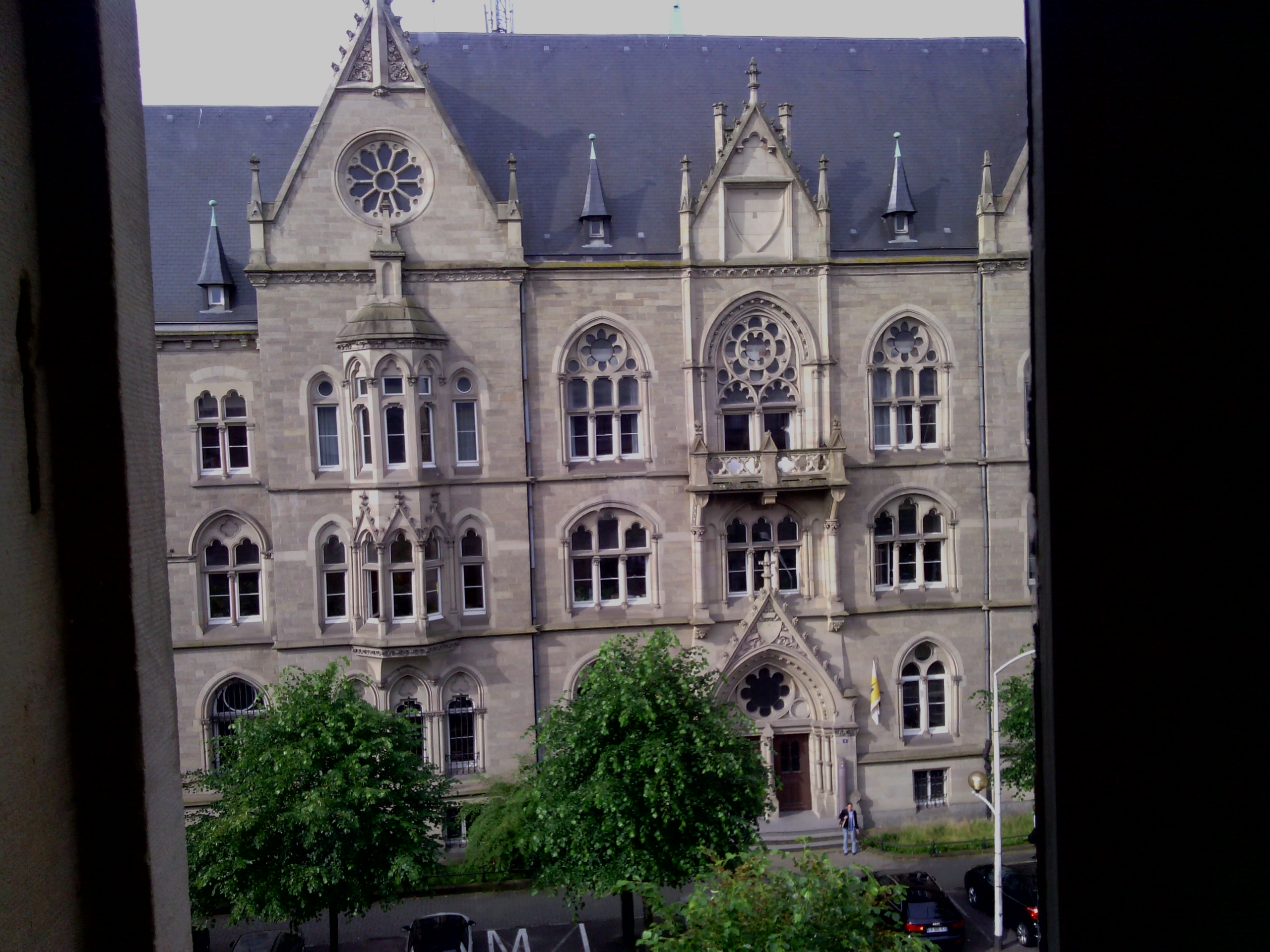 Vincent: The venerable Strasbourg post office, lovely old stones.
Laura:  What did you do before working on the Launchpad team?
Vincent:  Developing bzr.
Laura:  What did you do before working at Canonical?
Vincent:Various service/consulting work for > 20 years, including some episodes at software editors.
Laura: How did you get into free software?
Vincent:  With pleasure
I think the most important event was in 1993: I encountered a blocking bug in g++ related to C++ templates (way before it was standardized). That was a roadblock, no work-around and it was Friday afternoon. In despair, I posted a reproducing case in the related newsgroup. When I came back to work on Monday I got an email telling me the bug was known *and* fixed *and* where to get the patch for the compiler.
That was a light-bulb instant: free software support could be far superior to commercial software support !
One week later, I got a second email asking me if I was out of trouble… Amazing, not only did I get a fix faster than I could have dreamed, but the guy *came back* to ensure I got it…
I never looked back.
Laura:  What's more important? Principle or pragmatism?
Vincent:  Both are important. If you forget one, be prepared to pay the cost. Both are dangerous too if you forget the other:
– being pragmatic only most often means you're adding to your tech debt or rely on others to finish your work,
– respecting principles excessively means you never deliver anything.
Laura: Do you/have you contribute(d) to any free software projects?
Vincent: bzr is my most important contributions (including a few plugins). I've occasionally sent patches to gtk, perl modules and various other bzr upstream projects.
Laura:  Tell us something really cool about Launchpad that not enough people know about.
Vincent:  Pass  🙂
Laura:  Is there anything in particular that you want to change in Launchpad?
Vincent:  Make it easier to test against for all projects that rely on it (I'm probably biased here as the udd importer severely suffer from not being able to properly test interactions with launchpad (read *and* write (branch creation mainly)).
---
Published by Laura czajkowski June 29, 2012 in Meet the devs
Laura: What do you do on the Launchpad team?
Jelmer: I'm one of the blue haired freaks on the Launchpad blue squad, although my hair isn't actually blue – I'm sure we can fix this at the next squad sprint. At the moment, we are working on maintenance: fixing
critical bugs in Launchpad and dealing with incidents.
Laura: Can we see something that you've worked on?
Jelmer: I've contributed quite a bit to the code behind recipe builds. Most of my work has been on the backend though, not directly user-visible.
Laura: Where do you work?
Jelmer: Like most of us I work at home, which in my case is in Utrecht, the Netherlands. Occasionally I cowork with other teleworkers in Utrecht.
Laura: What can you see from your office window?
Jelmer: At the moment, I see just a big sad drapery made out of rain. On brighter days, I look out on a park and a canal.
Laura: What did you do before working on the Launchpad team?
Jelmer: The Blue squad, which I'm currently in, was originally the Bazaar team. Before that, I worked on the Launchpad team too. This was back in the days when there were no squads, but teams – I was in the Soyuz team. The inimitable Matt Revell interviewed me back in 2010:
Laura: How did you get into free software?
Jelmer: A long time ago, in high school, I ended up maintaining a few server machines running FreeBSD and Samba. After hitting some bugs, a dive into the source code followed to see what I could fix. I've been involved with various free software projects ever since.
Laura: What's more important? Principle or pragmatism?
Jelmer: Do I really have to choose? That's not very pragmatic.
Laura: Do you/have you contribute(d) to any free software projects?
Jelmer: Beside Launchpad, the main free software project I am involved in is Samba. There are several other projects that I have made major contributions to, such as Bazaar, CUPS, Wireshark, OpenChange, BitlBee.
I'm a Debian maintainer and Ubuntu uploader, mostly for projects I am involved in upstream. This knowledge comes in handy when working on the archive side of Launchpad.
Laura: Tell us something really cool about Launchpad that not enough people know about.
Jelmer: https://launchpad.net/builders lists all the Launchpad builders and
the mischief they are up to.
Laura: Is there anything in particular that you want to change in Launchpad?
Jelmer: It would still be really nice to have dashboards of some kind in
Launchpad. There is even a LEP.
---
Published by Curtis Hovey June 25, 2012 in General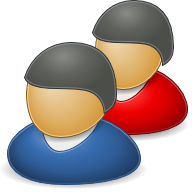 We want the project maintainer to be the default party that the project shares private information with. The problem at the moment is that Launchpad does not know how to set a team as the project maintainer during setup. Improper project setup is the root cause of most cases where information is disclosed to the wrong people. We need to improve project registration and setup to ensure users can ensure private information is managed properly. This issue is complicated by a very old issue, it is not possible to register a team at the moment you discover you need one. Launchpad must let me register a new team that will maintain my project when I first setup my project.
The Purple Squad discussed what we can do to simplify team registration and perform the registration in any page that allows you to set a team. We discovered several areas where we can make improvements.
Do not ask for non-essential information like contact address.
We can simplify the team membership policy language.
We can fix the confusion about membership renewal.
Launchpad can pre-fill the form with sensible defaults when the team will be used in a role.
Ian put together a demonstration to prove we could extend the person picker to also permit you to register a team.
When you want to set the project maintainer to a new team, Launchpad will ask you to confirm its suggestions for the Launchpad Id, display name, and membership policy. You can change the values, but most of the time you will choose to continue, and Launchpad will register the team and place it in the role.
---
Published by Graham Binns June 20, 2012 in General
When I ran the Launchpad Development Clinics at the last UDS, I was asked if I would give a presentation on how to fix a simple bug in Launchpad. This sounded like a great idea – after all there's a lot of parts to the Launchpad development process that apply to every single branch you ever write, so it seemed well worth the effort. Rather than a presentation, though, I figured a screencast would be of more use, so here is just such a screencast. If you've got any questions or comments, don't hesitate to get in touch.
---
Published by Laura czajkowski in General, Meet the devs, Teams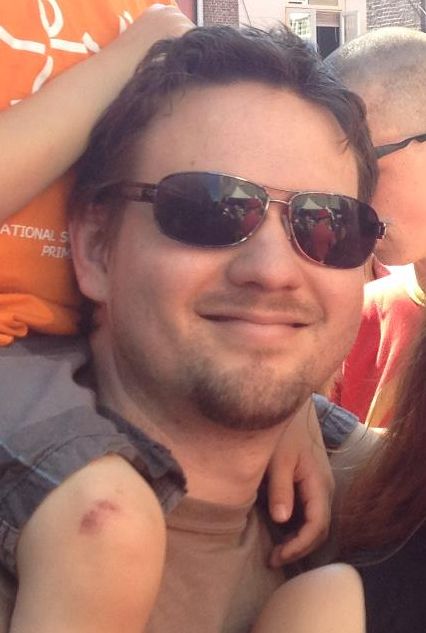 Laura: What do you do on the Launchpad team?
John: I'm the team lead for the Blue squad. Right now our squad is on Maintenance, so I generally do the coordination work of our team with other teams and the system administrators.
Laura: Can we see something that you've worked on?
John: Before we switched to maintenance, our team was focusing on doing Bazaar work. Within the more recent time, we've done stuff like fixing up the Ubuntu Distributed Development package importer, and getting translations for Quantal started for Launchpad.
Laura:Where do you work?
John: I work from home in the Netherlands.
Laura: What can you see from your office window?
John: We have a forest near our house, and some of the other neighbors houses.
Laura: What did you do before working on the Launchpad team?
John: As mentioned, we were focused on development of Bazaar, though arguably that was still part of the Launchpad group (not officially, but in spirit).
Laura: What did you do before working at Canonical?
John: I worked for a company developing medical imaging algorithms, mostly for detection and visualization of disease.
Laura: How did you get into free software?
John: Our team wanted to use something better than CVS for development. At the time SVN was pretty hard to set up, and there was just the beginnings of a couple of tools for distributed version control. I got into tla at the beginning, and was happy when Canonical started Bazaar, and I was able to hack on it.
Laura: What's more important? Principle or pragmatism?
John: I'm a fairly pragmatic engineer. I think it is good to use principle as a guideline, but in the end if the work isn't in the hands of people using it, it is providing no benefit and is arguably wasted effort.
Laura: Do you/have you contribute(d) to any free software projects?
John: Well, Launchpad and Bazaar are both pretty clear things (and tla a little bit before that). I also developed some other tools while here at Canonical. Such as Meliae for profiling python memory.
Laura: Tell us something really cool about Launchpad that not enough people know about.
John: The UDD package importer turns the changes from debian packages into real VCS branches that you can do lots of nice stuff on. (annotate the history, log the history, see the graph over time, etc.)
I think we are at about 90% coverage, and you can do "bzr log ubuntu:package" to find out the recent history for a package in ubuntu.
Laura: Is there anything in particular that you want to change in Launchpad?
John: My own personal project with launchpad is improving the connection handling when accessing Bazaar branches. Right now it is approximately 3s just to do the ssh handshake and start talking to codehosting. I have some improvements that should decrease that significantly, but we encounter some strange hanging bugs that are only reproducible in production. And LP's commitment to having minimal user-visible downtime is particularly problematic for SSH connections. A single HTTP request is less than 5s, but an SSH connection can legitimately be active for an hour if accessing a large project.
---
Published by Curtis Hovey June 18, 2012 in General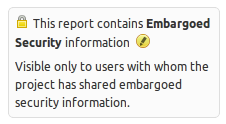 All users can now see the information type section that replaces the privacy and security section shown on bug and branch pages. This change allows users to clearly state the kind of information a bug or branch contains. Launchpad will soon permit project maintainers to share information types instead of managing individual bug and branch subscriptions. Project maintainers can see a link on their project's front page to the  "Sharing" page. Sharing lists all the users and teams their project shares some private bugs and branches with. This list might be surprising. Launchpad Beta testers will soon be able share and unshare kinds of information to simplify management of whom the project discloses private information to.
See Reimaging the nature of privacy in Launchpad for more details.
---
Published by Curtis Hovey in General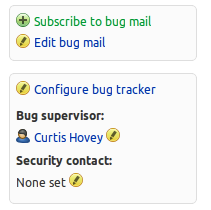 The Purple Squad recently discussed how the forthcoming sharing feature changes project setup. Sharing will allow project maintainers to share kinds of information with users and team. This feature separates access to private information from bug and branch subscriptions. Maintainers do not need to manage hundreds of subscriptions, users do not needs to block unwanted email.
Before sharing, direct subscriptions were the only way Launchpad knew which users the bug or branch was disclosed to. Launchpad would subscribe the maintainer, or the team in a designated role to ensure someone could work with the information in the bug or branch.  The subscribed users would then be responsible for subscribing other users and team so that everyone who needs to know about the information could work with it. Most users subscribed to private bugs and branches get unsolicited email. Each user's project, series, and milestone subscriptions are ignored.
After sharing, subscriptions to projects, series, and milestones will just work. If a private bug matches your project subscriptions, and that kind of information is shared with you, you will get the email. You will be able to subscribe to kinds of information, such as embargoed security.
The security contact role
The security contact role is obsoleted by sharing. It can be removed.
The security contact exists to tell Launchpad which team to subscribe to embargoed security bugs to ensure the information is disclosed to someone. The role does not convey any other privileges. Only one team could be in the role; it was not possible to tell Launchpad that embargoed security bugs should be disclosed to several teams. Sharing allows the maintainer to specify which teams embargoed security information is disclosed to.
The bug listing page implies that no one has access to security information when the role is not set. This was never the case. Launchpad subscribed the maintainer to the bug if no one was in the security contact role. Maybe Launchpad should show a notice to maintainers when it detects that no one is subscribed to get security mail? This presumes email is how users want to be notified. It think this is nice to have, but not a requirement. I would prefer Launchpad to present a log of recent activity on its pages and send me emails that summarise important activity when I have not visited the pages recently.
The bug supervisor role
The bug supervisor  looses its private bug responsibilities after sharing. It is still useful to delegated additional bug editing privileges to a team who does not drive development decisions.
The bug supervisor role will be used less often. Most teams currently in the bug supervisor role are also in the driver or maintainer role. Launchpad required maintainers to set the bug supervisor role to ensure that those that plan released can also see the private bugs. Small projects will not need the role. It will only be needed by projects that want to expand the number of contributor who can triage bugs without expanding the number of people who do release management.
The maintainer role
The maintainer role is unchanged by sharing. Well, it responsibilities are unchanged, so we must ensure that the project shares private information with the maintainer by default.
When a project is registered, Launchpad must share each kind of private information with the maintainer. This is rule is not as simple as you might think. Many projects are registered by a user, who sets a team as the maintainer during setup. From Launchpad's perspective,  the project has transferred the role. Launchpad does not know what to do [1]. Some maintainers do not want to work with private information, they delegate to other teams. Launchpad cannot presume that changing the maintainer means changing who private information is disclosed to. Maintainers can always choose to share the information with themselves.
Launchpad's project setup workflow is incomplete. There are two screens that gather the basic information, but you can set additional information on the project front page. There are five pages to configure how the project uses Launchpad that maintainers should review during setup, but we did not have the time integrate them. We do not want users to do more work. Instead we want Launchpad to present just the essential information and have sensible defaults.
Reimaging/completing project setup is out of scope for the sharing feature, but it might be in scope for the Purple Squads next feature, private projects. During setup, Launchpad needs to know who the maintainer will be and share private information with them. We can consider this work as an enhancement to maintain expected behaviour. We will do this work as a part of the sharing feature. When we work on private projects, we can explore what else project setup and reconfigure needs to do to ensure that information is disclosed to the proper teams. Private projects will also entail making projects public, which means reconfiguring the kinds of information a project has.
[1]  If you have ever changed the bug supervisor or security contact, you might know of the pain I am alluding to. Bang head against desk, scream at computer, weep, set aside a few weeks of your valuable time to update all bug subscriptions yourself so that the new team can do it's job. This whole scenario is implicitly fixed by sharing since subscriptions are not used to manage access.
---
Published by Curtis Hovey June 13, 2012 in General
The Launchpad team is planning a new feature that will allow you to link bugs to each other and describe their relationship. The general idea is that you can say one bug depends of the fix of another. The goal is to make it clear where conversations to fix issues take place, who will do the work, and when the work can start.
I summarised the existing bug linking features and hacks previously. Now I want to explain the workflows and UI that Launchpad could support to create and explain relationships between bugs.
Managing bug relationships
Organisations and communities split issues into separate bugs when different people work at different times with different priorities to solve the bigger issue. Organisations and communities merge bugs when they want a single conversation to fix an issue that affects several projects at a single time. Explicit relationship between bugs (or the many projects listed on a single bug) would help projects organise work.
There are four general relationships that people try to describe when working to fix an issue. These relationship are either explicit, or implied when a bug affects multiple projects, or many bugs affect a single project. The relationship informs everyone about where the conversation to fix an issue happens, and the order of work to fix a group of issues.
Duplicate: Bug X is the same as bug Y. The primary conversation about fixing the bug happens on bug Y. A secondary conversation happen on bug X. The affected projects, their status and importance, of bug X are identical to Bug Y.
Dependency: Bug X depends on bug Y. Bug Y must be fixed before bug X can be fixed. The bugs have separate conversations, but each is informed of the other. Though the bugs have separate status and importance, there is some expectation that work proceeds from one bug to the next. As the bugs might affect different projects, the work to fix a bug may be done by different people. A project bug might depend on the fix in a library that is provided by another project. A bug in a distro series package might depend on the fix in an upstream project release. Dependency is implied when we see a bug that affects a distro package also affects the package's upstream project.
Similarity: Bug X and bug Y are caused by similar implementations. Bug X and Y require separate fixes that can happen concurrently. The bugs might share a conversation to find a fix, but the work and conversation is more often independent. In some cases, the proper fix is to create one implementation that the similar bugs depend on to fix the issue. A project might have two bugs caused by a bad pattern repeated in the code, or a pattern in one project is also used by another project. Each location of the pattern needs fixing. Maybe the right fix is to have a single implementation instead of multiple implementations.
overlap: Fixing bug X  changes the scope of work to fix bug Y. These bugs have separate conversations, but the work to fix each issue needs coordination. Fixing one bug may make the other invalid, or make it more difficult to fix the other. Maybe these bugs need to be redefined so that they do not overlap? Maybe bug X can be fixed at the same time as bug Y? Maybe both bugs really depend on an unknown root cause…bug Z?
We might imagine the relationships like sets. The duplicate bug is a subset of the master bug. Two bugs intersect in the overlap relationship. Similarity is a superset of several bugs. The dependency relationship has a direction pointing from one bug to the next.
Managing separate conversations
People working with proprietary information create duplicate and or dependent bugs to manage separate conversations. The "Affect project", "Affects distro", and "Duplicate" action do not work because they either mix conversations, or loose status and importance. Users benefit when private conversations are split from public ones, but Launchpad does not help the user do this.
Launchpad will not permit projects to share the forthcoming "proprietary" bug information type. Proprietary information is given to one project in confidence; The project cannot share that information with another project. The "Affects project", "Affects distro" cannot add projects to the bug, so Launchpad must help users report a separate bugs.
When someone realises a private bug affects more than one project, Launchpad could help the user split the bug into separate bug reports to manage conversations and the order of work to fix the greater  issue. Instead of adding a project or distro to the bug, the user might want to choose the project to report the bug in, and be prompted to revise the bug summary and description so that private information is not disclosed. The new bug is commonly public. It is the master bug, this is where the public conversation happens. This practice benefits more than the user who reported the bug…there is a public place for all users to discuss the issue.
Users are less likely to report a duplicate bug when Launchpad can show the public bug in the list of similar bugs. The principal cause of bug 434733 is not commercial projects, bug non-commercial projects like Ubuntu that mark bugs as duplicates of private bugs without consideration that users want to be informed and participate in the conversation.
Duplicate bugs continue to have separate side conversations that often focus on release issues. The discussion of how to fix the issue happens on the master bug. Duplicate bugs also have wasteful conversations that can be answered by the master bug. There is always a risk of disclosure when the reporter of a private bug has to visit the public bug to learn information that is pertinent to the private bug.  The risk and inconvenience could be avoided by showing the important information on the duplicate bug — do not force users to change the context when working with private data.
We can substitute another relationship for "duplicate" in my case for separating discussions. When a fix for a bug is dependent on a one or more other bug fixes, there are several conversations with different people with different concerns. The same is true for bugs with similar or overlapping concerns. The only time conversations really need to be shared is to coordinate the timing or scope of the fixes.
While privacy is a primary reason to split conversations, splitting public conversations can benefit as well. The current UI that encourages a single conversation of ambiguously related downstream and upstream projects is a source of unwanted email. If I am only interested in the issues that affect my projects, do not make be get email for all the other projects.  Splitting conversations into several bugs within a project is also a legitimate means to solve large problems that require different developers to fix code at different times. Minimising the notifications to just the relevant information keeps users focused on the issues.
Linking existing bugs
The workflow to select and link bugs is untrusted. When marking a bug as a duplicate, or linking a bug to a branch, Launchpad asks me to provide the bug number (Launchpad Id), then the page updates and I learn the consequences. Did I type the right number? Did people get emails about irrelevant or confidential information?
I expect Launchpad to ask me to review the bug I am linking and ask me to continue or cancel. Launchpad has to show enough information to answer my question's and gain my trust:
What is the bug's summary?
What is bug's information type — is it private?
Which projects does the bug affect?
What are the bug's tags?
What is the bug's description?
The presentation for bug listings provides most of this information. Launchpad could reuse the presentation (that I am already familiar with) when asking me to review the bug that matched the number I entered.
I imagine that if the action I am taking is specific, like marking a bug as a duplicate of another, Launchpad does not need to ask me about the relationship. In cases where the relationship is not implicit in the action, Launchpad must let me select the relationship between the bugs.
I know many users expect bug linking to work like selecting a user. They want to enter search criteria to see a listing of matches. The user might expand a match to see additional information. The user can select the bug, and maybe select the relationship to create the link. I am sceptical that this workflow would meet my needs. I often use advanced bug search to locate a bug; I cannot imagine offering advanced bug search in the small space to select a bug to link. The picker infrastructure that provides the workflows to select users and projects supports filters, which could be adapted to work with bug tags. I  doubt this will be very useful. Advanced bug search does not work well across multiple projects, and bug linking does and must work across projects. I think people will still needs to use advanced search to locate the bug that they want to link.
Presenting a summary of the bug relationships
When an issue is represented by several bugs, or a bug affects several projects, users need known how they relate to understand where and when someone needs to take action. Users often open many pages because Launchpad cannot summarise the relationships between several bugs. Users will also read through long comments to learn why a bug affects many projects.
When viewing a bug, the user needs to see a listing of related bugs (dependency, similarity, and overlap). The listing summarises the affected project, status, importance, assignee, and milestone.  Users might need to see bug tags, and badges for branches and patches. Maybe this is like the listing of bugs shown in bug search.
The affects table is a special bug listing. Does it need to be special? Users want to see the relationship between the items in the affects table. I want to know if the fix in a package depends on the fix in an upstream project. I am unsure how this could be done since there might be many relationships in the table. Maybe the many relationships, 3 or more affected project, packages, and series, will diminish when bug linking is available. We know that users unsubscribe when a bug affects many things because the conversation looses focus. When users can link bugs, there will be less needs to say a bug affects many things.
Privacy is a special case. A user can only see the relationship between two bugs if the user can see both bugs. When the listing contains private bugs, the presentation must call-out that they are seeing privileged information. Launchpad does not have a consistent way to show that part of a page contains private information.
The user profile page will show locks before email addresses.
Bug listings show a lock icon among other icons after the bug.
Branch listings and linked branches show the lock icon after the branch.
Launchpad must make it clear to the user to not discuss the private relationships in the bug's conversation.
Duplicates are presented differently from other bugs because they are subordinate to the master bug. There are several problems with the current presentation of duplicate bugs.
Duplicate bugs show contradictory information in the affects table
Duplicate bugs may not show the master bug if it is private
Master bugs may show hundreds of duplicate bug numbers without summary or privacy information
Why do I need to see all the duplicate bug numbers on a master bug?
Users do not need to see a list of all the duplicate bugs on the master bug. The number of duplicates is more interesting that a listing of numbers. User care about the duplicates they reported because they might want a side conversation, maybe Launchpad should show the user a link to the bug he or she reported? A contributor might want to read the the conversations in the duplicates for new information, so Launchpad does need to show a list of duplicates when the user asks for it. The listing of duplicates must indicate which are private. Other data like status and importance are irrelevant because the master bug provides the this information.
When I view a duplicate bug page, Launchpad must make it clear that this bug is a duplicate. I need to see the master bug's information: affected project, importance, status, milestone, and assignee. I am not sure if the user should see its own affects table; that information would only be important if the bug was unduplicated.
There is a problem if the master bug is private and the user does not have permission to see the master bug. The user cannot see the master bug exists. Launchpad could prevent duplicate master bugs from being private if the project can have public bugs. In the case of projects with default proprietary bugs, the master bug will always be private. When the reporter of the duplicate bug cannot get information, he, and the project contributors are forced to start side conversations. Is it possible to show some of the affects table from the master bug to answer some of the user's questions? May I know the status and importance of the master bug? May I know the affected project if both bugs have the same affected project?
Conclusion
The Launchpad team will spend about 12 weeks creating the bug linking feature. The feature will emphasise the use cases needed to support two other features in development now, sharing and private projects. Proprietary data has less need for revising the bug affects table, though a unified presentation of linked bug and affects projects might need less effort to create.
The essential points about bug linking is that project needs to manage bug conversations to mange the disclosure of private information. Organisations split work into multiple bugs to mange conversations and organise work between different people. Launchpad could show and summarise the linked bugs so that contributors do not need to switch context to plan work.
---
Previous Entries
Next Entries