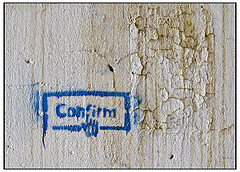 You report a bug. Someone clicks "This affects me too" or marks the bug as a duplicate of another bug report.
Both of those are confirmation of your bug, right?
That's what we think and members of the Ubuntu community agree.
So, from now on, that's what'll happen with New Ubuntu and Launchpad project bugs.
To recap: Launchpad will mark Confirmed any Ubuntu or Launchpad bug that has the New status and affects more than one person or is marked as a dupe.
Oh, but it doesn't count if you mark your own bug as a dupe of another bug you reported.
We're considering rolling this out for all projects in Launchpad. If your project uses Launchpad as its bug tracker, let us know what you think.
Photo by Seth Anderson. Licence: CC-BY-SA