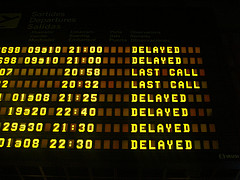 Did you know we're running a beta of Launchpad's new bug subscriptions system?
If so, you may have heard that we were planning to take the new subscriptions system out of beta today.
There are, though, a couple of bugs that we want to fix before taking the new bug subscriptions system live. And one of those bugs requires an update to our database, which means a short amount of read-only time for Launchpad.
So, we're now planning to make the new bugs subscription system live on June the 8th, which is our next scheduled database roll-out.
If you want to start using the new system straight away, join our beta team!
Photo by Jordiet. Licence: CC BY SA 2.0.