Now that we've released Launchpad's source code, our next couple of months of work are going to be mostly focused on our page layouts.
Launchpad has been around for quite a few years now, and tight release schedules packed with ever-changing features have had the side effect of us ending up with a lot of pages with different layouts.
In the next 2 months, we plan to fix that, and make sure every single page in Launchpad (452 templates!) has our new "3.0 look n' feel".
What does that look like, you may ask yourself?
Well, we're still working on it, as we're going to change the UI for the navigation (as well as tweak it's functionality a bit, more on navigation in a future post). We do have rough draft which we're starting to work towards, figure out what works and what doesn't with real data, things we didn't think about, etc.
The first major page we're converting is the project overview page, currently being worked on by the world famous Curtis Hovey, and the initial draft should look similar to this: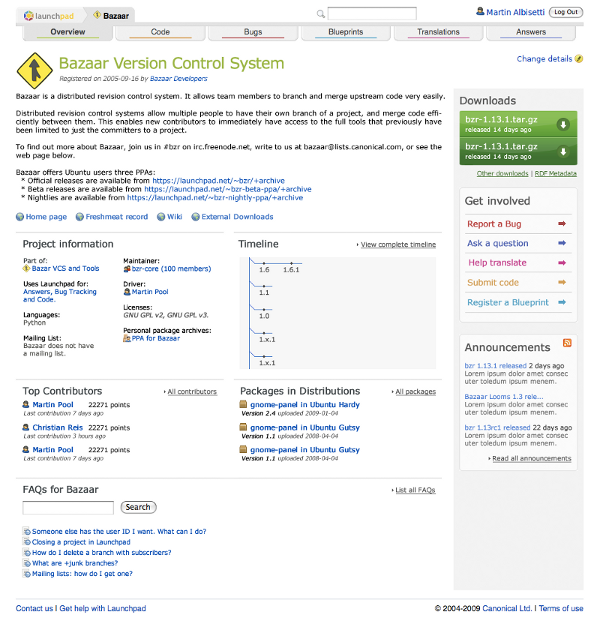 It's important to note we're still working on the UI, so the image above is our starting point rather than the end product.
Since it will take some time to make all the changes, we're most likely not going to make a Launchpad release in August, and jump straight to September. Roll-outs to our edge server will continue to happen daily, and we'll need your feedback on the changes more than ever. If you're interested in helping us, just join the beta testers team.
Exciting times!  🙂