You've probably seen the featured projects list on Launchpad's home page: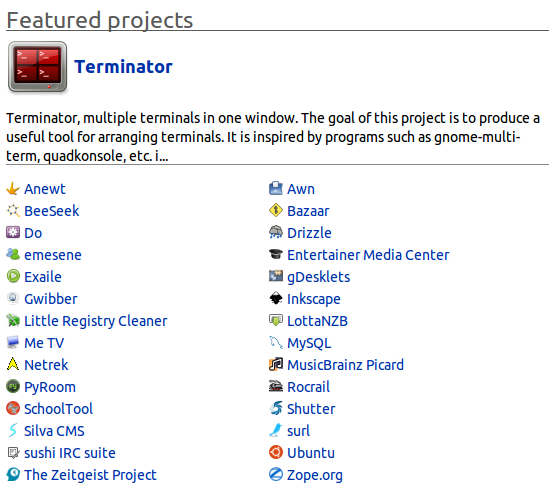 As you can see, there's a wide variety of projects in that list, and each of them is an excellent example of how Launchpad can help free software projects. However, we've had pretty much the same projects in that list for a few months now so perhaps time to give some of the other 19,444 Launchpad projects a slot in the list.
So, it's over to you: leave a comment here nominating which Launchpad-using project(s) you want to see in the featured projects list. If you have time, let us know why.
Tags: front-page