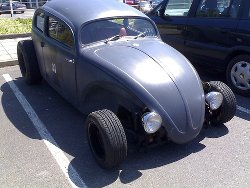 The information displayed with bug listings is often not what you want to see – you might not be interested in bug heat and want to see bug age, but it's not there.  Looking at this problem, we've come up with a new beta feature: custom bug listings.  A lot of you have said that you'd like to be able to filter bugs in a way that works best for you. Hopefully this new functionality should help with this goal:
You'll be able to sort bugs by criteria such as name, importance and status.
You can put them into ascending or descending order without having to reload the page.
You'll be able to save your preferred layout.
We've also redesigned how bug listings are displayed – fitting more information into each bug listing, and adding sort options such as bug age, assignee, reporter, and tags.
We've done some successful rounds of user testing and would love to hear your options on this great new feature. We've just released it into beta. To see it, you need to be part of Launchpad Beta Testers. To try it out, take a look at any bugs listing, like this one for Openstack.
Let us know how you get on with it: either report a bug (using the bug tag bug-columns) or join us on launchpad-users.
2011/11/28 update: we have temporarily suspended the beta, but we'll have it back in the next day or so
Photo by Stephen Fulljames. Licence: CC-BY-SA.