Not sure you need a full blog for your project but still want to announce your news?
Launchpad gives you a no-frills way to make project announcements, complete with an Atom feed.
It's simple to get started: visit your project overview page and click Make announcement in the right-hand column's Announcements box. There you'll also find a link to your project's announcements Atom feed.
Take a look at Sikuli's announcements as an example: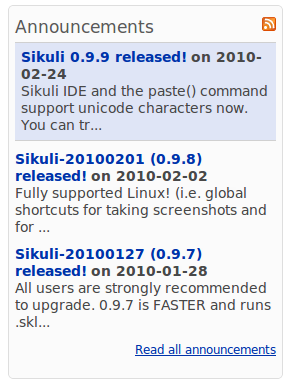 Any announcement you make will also show up in the universal Launchpad announcements feed.