Custom Bug Listings
Over the past few months the Launchpad Orange Squad has been working to make it easier to get the information that matters to you from bug listings.
A lot of you have said in the past that you'd like to be able to filter bugs in a way that works best for you. Hopefully this new feature, with its customisable functionality should help with this goal, filling your screen with more of what you want to see.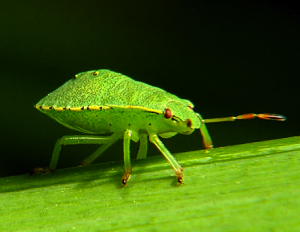 Features
You can now sort bugs by criteria such as name, importance, status and age. You can switch on the criteria that you use most and turn off criteria that you don't use. So if you always like to see bug age, but aren't interested in heat, you can switch on age and switch off heat, and so on.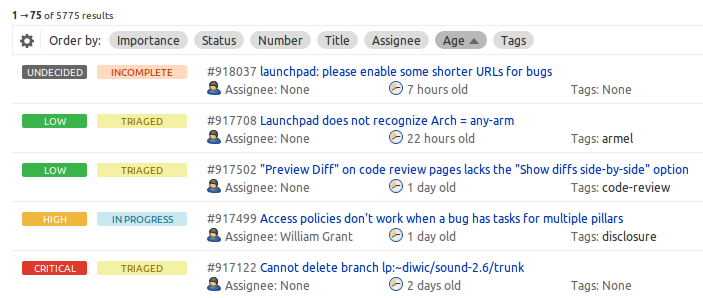 Display
We've also redesigned how bug listings are displayed – fitting more information into each bug listing, and adding sort options such as bug age, assignee, reporter, and tags.
You can put your results into ascending or descending order without having to reload the page, and you'll be able to save your preferred layout, so your settings will be saved for the next time you need to look over your bugs.
User research
This was my first main project since joining the Launchpad team back in November as the new Usability & Communications Specialist. User research has played an important part in how we've defined the feature and the decisions the team has made to improve the display, wording and functionality.
A number of you took part in one to one interviews, at group sessions at UDS-P and by taking part in an online survey. Thanks to everyone involved – what you told us has really helped to make this feature a more user-friendly experience. Some of our user research results (link) are already available online, with more being added soon. We'll be carrying out some further tests in the weeks ahead, so please get in touch if you'd like to get involved.
Bugs
Every new feature has teething problems, and custom bug listings is no different. We still have a number of bugs that need tweaking, so please bear with us, and file any bugs if you spot anything that's still out there.
Tags: announcement, front-page