Last week I asked what you'd prefer: faster loading pages that may have slightly inaccurate bug counts or slower loading pages where the bug counts were guaranteed to be accurate always.
Well, here's the result: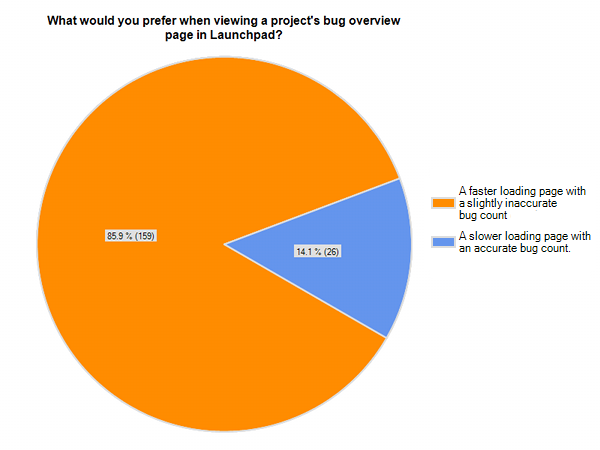 85.9% of the people who responded to the question said they wanted faster pages, even if it meant that some of the bug counts might be a little inaccurate.
I asked a similar question on Facebook and 88% of the people who replied said they'd rather have faster pages.
We're not going to do anything just yet. First, we want to do some more research. If we did implement this, though, it's likely to affect only those projects with private bugs and, even then, show up only in side-boxes such as this: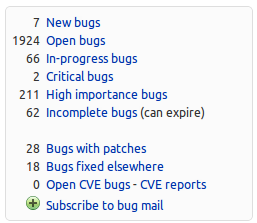 There's more in the full discussion on the launchpad-dev list.