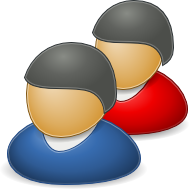 We want the project maintainer to be the default party that the project shares private information with. The problem at the moment is that Launchpad does not know how to set a team as the project maintainer during setup. Improper project setup is the root cause of most cases where information is disclosed to the wrong people. We need to improve project registration and setup to ensure users can ensure private information is managed properly. This issue is complicated by a very old issue, it is not possible to register a team at the moment you discover you need one. Launchpad must let me register a new team that will maintain my project when I first setup my project.
The Purple Squad discussed what we can do to simplify team registration and perform the registration in any page that allows you to set a team. We discovered several areas where we can make improvements.
Do not ask for non-essential information like contact address.
We can simplify the team membership policy language.
We can fix the confusion about membership renewal.
Launchpad can pre-fill the form with sensible defaults when the team will be used in a role.
Ian put together a demonstration to prove we could extend the person picker to also permit you to register a team.
When you want to set the project maintainer to a new team, Launchpad will ask you to confirm its suggestions for the Launchpad Id, display name, and membership policy. You can change the values, but most of the time you will choose to continue, and Launchpad will register the team and place it in the role.
Tags: enhancement, feature, projects