Around this time last year I wrote about Inkscape's switch to Launchpad Bugs.
Since then, Inkscape have taken to Launchpad wholeheartedly, using Code and Blueprint as well.
As an Inkscape user — rather than developer — I was excited to see that when I click "Ask us a Question" in the Inkscape help menu I'm taken straight to Inkscape in Launchpad Answers to ask it!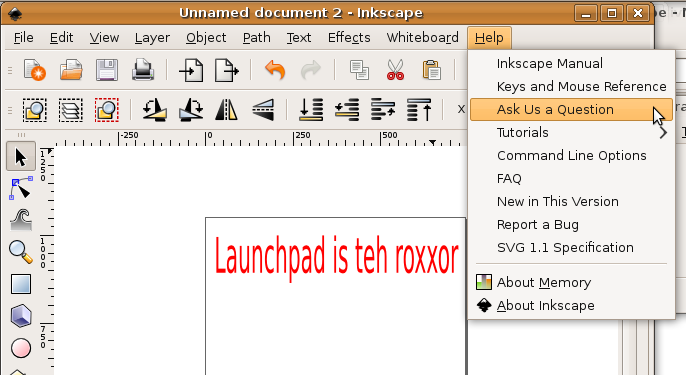 If you've seen anything similar, I'd love to hear about it.